Yor-Car-Hire.co.uk Offices in Portugal for Renting a Car
If you need an affordable car rental in Algarve, www.yor-car-hire.co.uk will give you the best value in the country. When you drive with us in Portugal, you won't have to pay for mileage (see our terms and conditions). No matter where you are in Lisbon and the Algarve, www.yor-car-hire.co.uk can deliver a car rental to you, just please contact us one week in advance. When you land in the Faro airport, an Algarve car hire representative will have your car waiting for you. The same is true for travelers that arrive in the Lisbon Airport.
Faro and Lisbon airports
If you plan to visit Portugal, yor-car-hire.co.uk can provide you with affordable and flexible car rentals. We have offices in Faro and Lisbon airports. Wherever you end up in the Algarve, www.yor-car-hire.co.uk will be there to help make your holiday in Portugal more enjoyable. Please contact us or ask our staff in Faro or Lisbon airport to give you the address of our offices and setup your GPS.
Lagos, Alvor, Carvoeiro
Renting a car in Lagos will give you plenty of options. You can explore the harbor, soak in the local architecture and track down the perfect stretch of beach. If you need a car hire in Alvor, we have an office that will set you up with a reasonably priced set of wheels in no time at all. Our office in Carvoeiro is strategically located. You'll find an inexpensive car rental in Carvoeiro, and in no time at all, you'll be driving along breath-taking Portuguese coastal cliffs.
Albufeira, Vilamoura
If you need to rent a car in Albufeira, we have great offers waiting for you. Yor-car-hire.co.uk has an office there that will sort a rental car for you. You'll find plenty of shopping opportunities in the marina at Albufeira. If you're looking for golfing options and heading to Vilamoura, give our office a visit or a ring and we will point out the best courses when you pick up your car.
Address of our rental car offices and drop points in Portugal
Faro Airport
Edficio YORCAR 8000 - Faro Airport - Portugal, Park 4. Office desk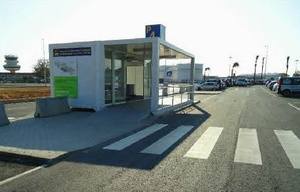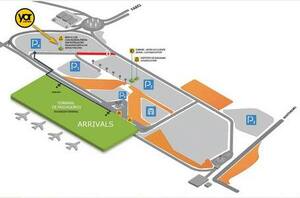 Alvor
Rua Marques de Pombal n. 54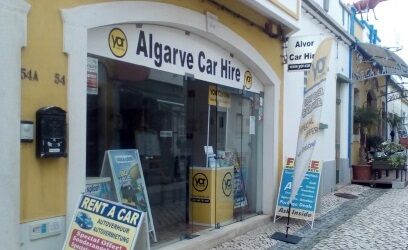 Albufeira
Rua do Municipio, at the Hotel Vila Gale Alagoas
Carvoeiro
Rocha Brava, at the Hotel Rocha Brava
Lagos
Meia praia, at the Hotel Vila Gale Praia
Quarteira
Avenida de Sá Carneiro, at the Hotel Zodiaco
Praia da Rocha
Avenida Tomás de Cabreira, Edificio casa da Praia, loja 18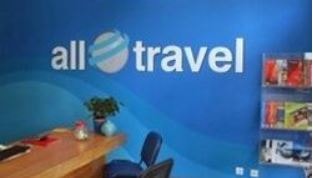 Vilamoura
at the Hotel Vila Gale Marina
Lisbon Airport
Ausocar, Arrivals hall.
Lisbon - Entrecampos
Ausocar. Rua Diogo Bernardes 17D, 1700-128 Lisboa
If you want to book a car hire in Algarve, Portugal use the booking page. For other subjects, contact us through one of the following options:
YOR CAR HIRE COMPANY CONTACT AND RESERVATION INFORMATION
Address: Faro Airport - Edficio YORCAR 8000 - Faro Airport - Portugal, Park 4. Office desk
E-mail: info@yor-car.com
Administrative person: Mrs. Marjan de Pater
Portuguese Phone Numbers: (+351) 969 777 854
Portuguese Fax Number:(+351) 282 457 070
UK Phone number: 0870 3121 510 (9am to 6pm)